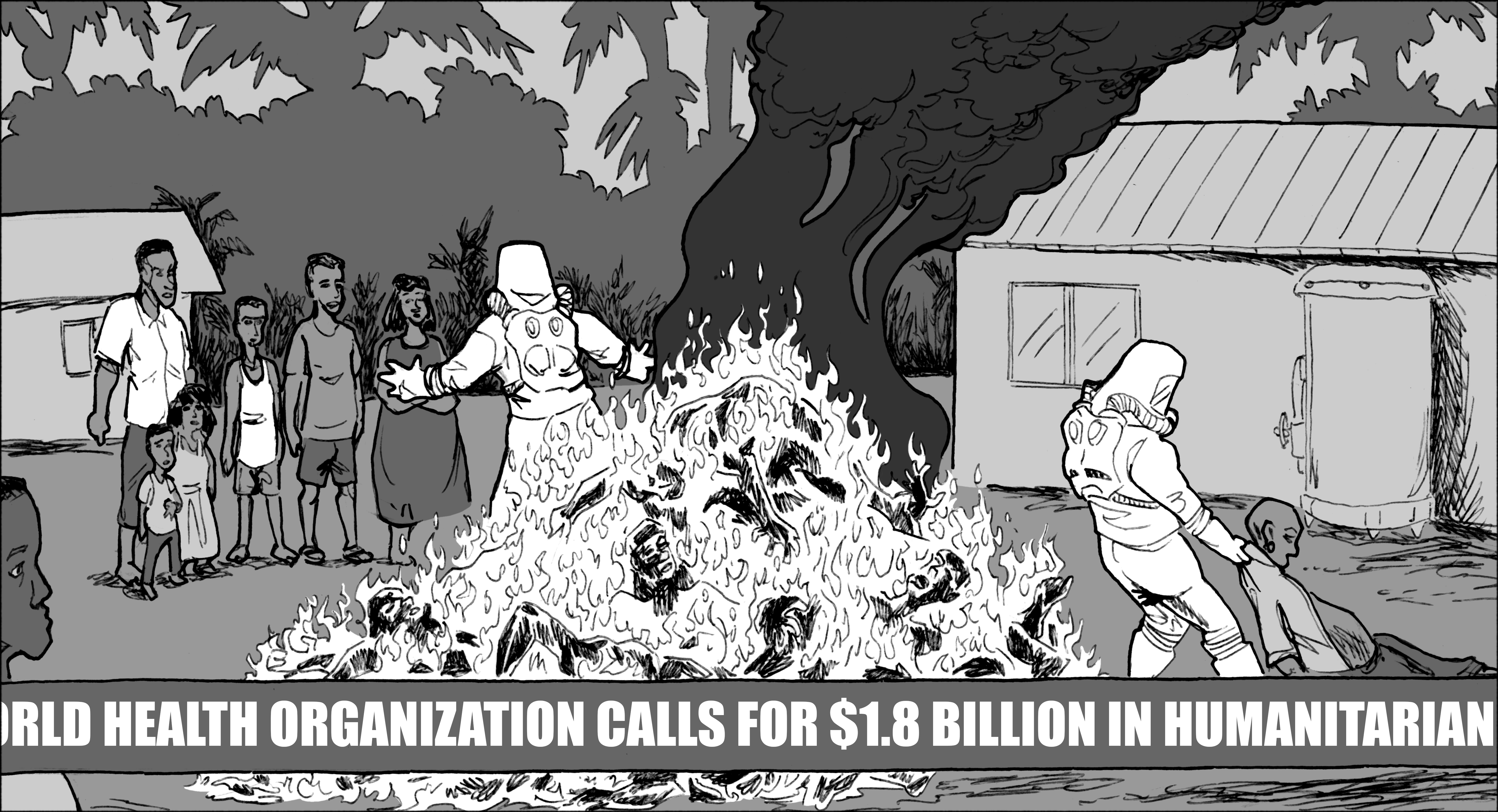 Click to load or right-click to download full-size image.
INT. OSVALDO'S – NIGHT
ON THE SCREEN
People in Hazmat suits are carrying and stacking bodies in an African village.
NEWS ANNOUNCER (V.O.)
(on television)
…meanwhile in Central Africa fatalities continue to mount from the mysterious Thanatos virus.
A bodies being burned on an enormous pyre.
NEWS ANNOUNCER (V.O.)
(on television)
World health authorities are concerned that if the virus spreads to the wider world it may have effects significantly more devastating than the Covid-nineteen virus of the early 2020s…
Please do not reproduce this storyboard or its associated screenplay text without permission from Faustus, who may be contacted here.