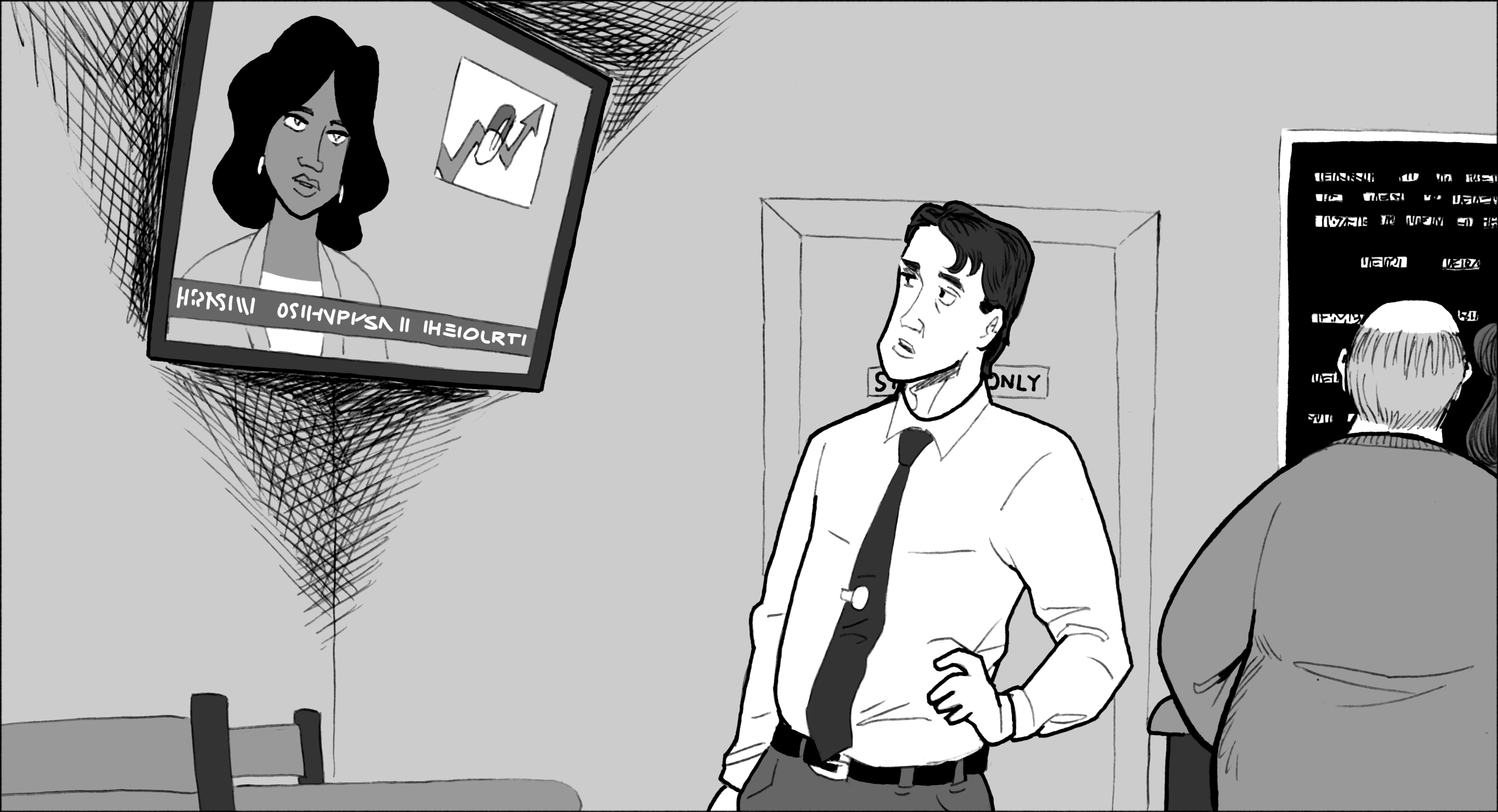 Click to load or right-click to download full-size image.
BACK TO SCENE
Charlie, the manager, is taking a break from his busy work and looking up at the screen, shaking his head.
CHARLIE
What times we live in.
Please do not reproduce this storyboard or its associated screenplay text without permission from Faustus, who may be contacted here.