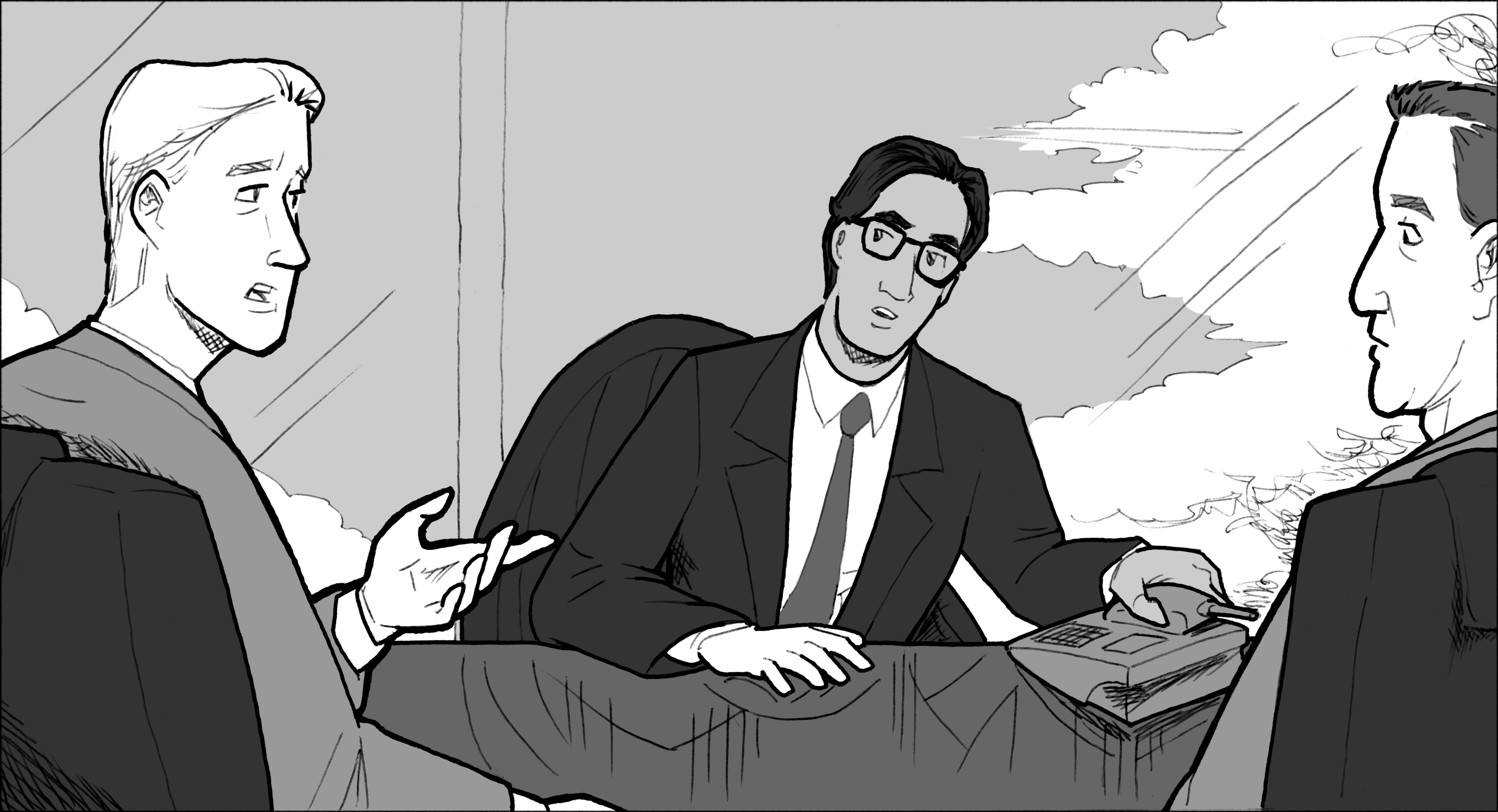 Click to load or right-click to download full-size image.
INT. HARRY'S NEW OFFICE – DAY
Harry, Arthur, and Joe again. Harry behind his desk, Arthur and Joe facing him. Harry is on the phone.
HARRY
(into phone)
Yes. Yes. Thank you, Madam President.
Harry hangs up, addresses the men in his office.
HARRY
They're backing us.
JOE
They saw the polls, and now they're backing us.
ARTHUR
Why do you have to be such a cynic, Joe?
Please do not reproduce this storyboard or its associated screenplay text without permission from Faustus, who may be contacted here.