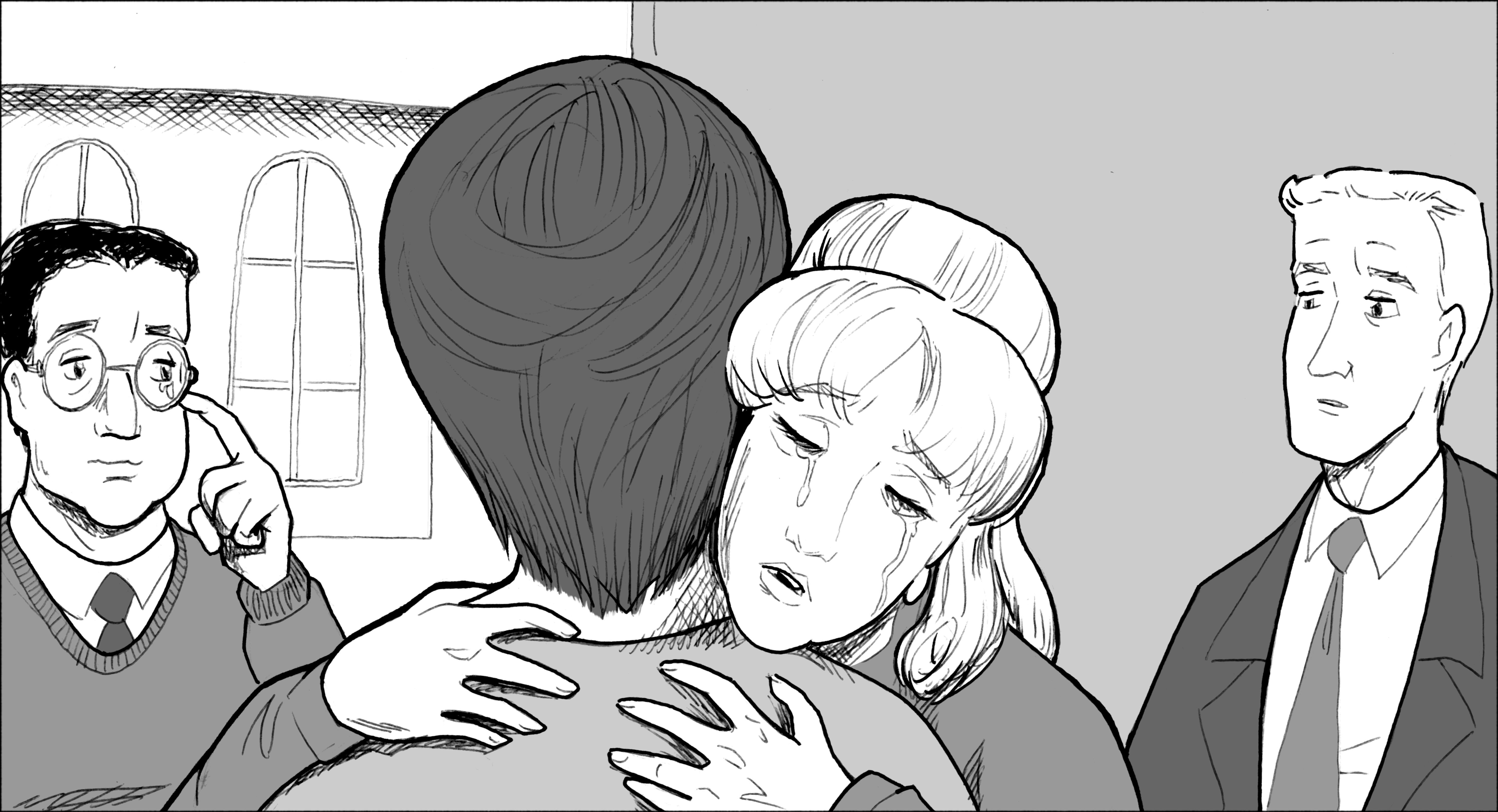 Click to load or right-click to download full-size image.
INT. THE WAREHOUSE CONFERENCE ROOM – DAY
A CHIME goes off in the room.
TOOZIE
It's almost time.
The four friends stand up. Toozie embraces Miranda first, who now visibly has tears running down her cheeks.
MIRANDA
I will always love and never forget you, Toozie.
Toozie then embraces Sherman.
SHERMAN
May your story end well.
Toozie then approaches Chad, pausing before she embraces him.
CHAD
I wanted to say something which I hope you won't take the wrong way. A lot of people do, and it's not their fault because I have to say to my shame what I have to say is often used the wrong way.
TOOZIE
What's that, Chad?
CHAD
I'll pray for you.
TOOZIE
I don't take that the wrong way.
Chad and Toozie embrace.
Please do not reproduce this storyboard or its associated screenplay text without permission from Faustus, who may be contacted here.