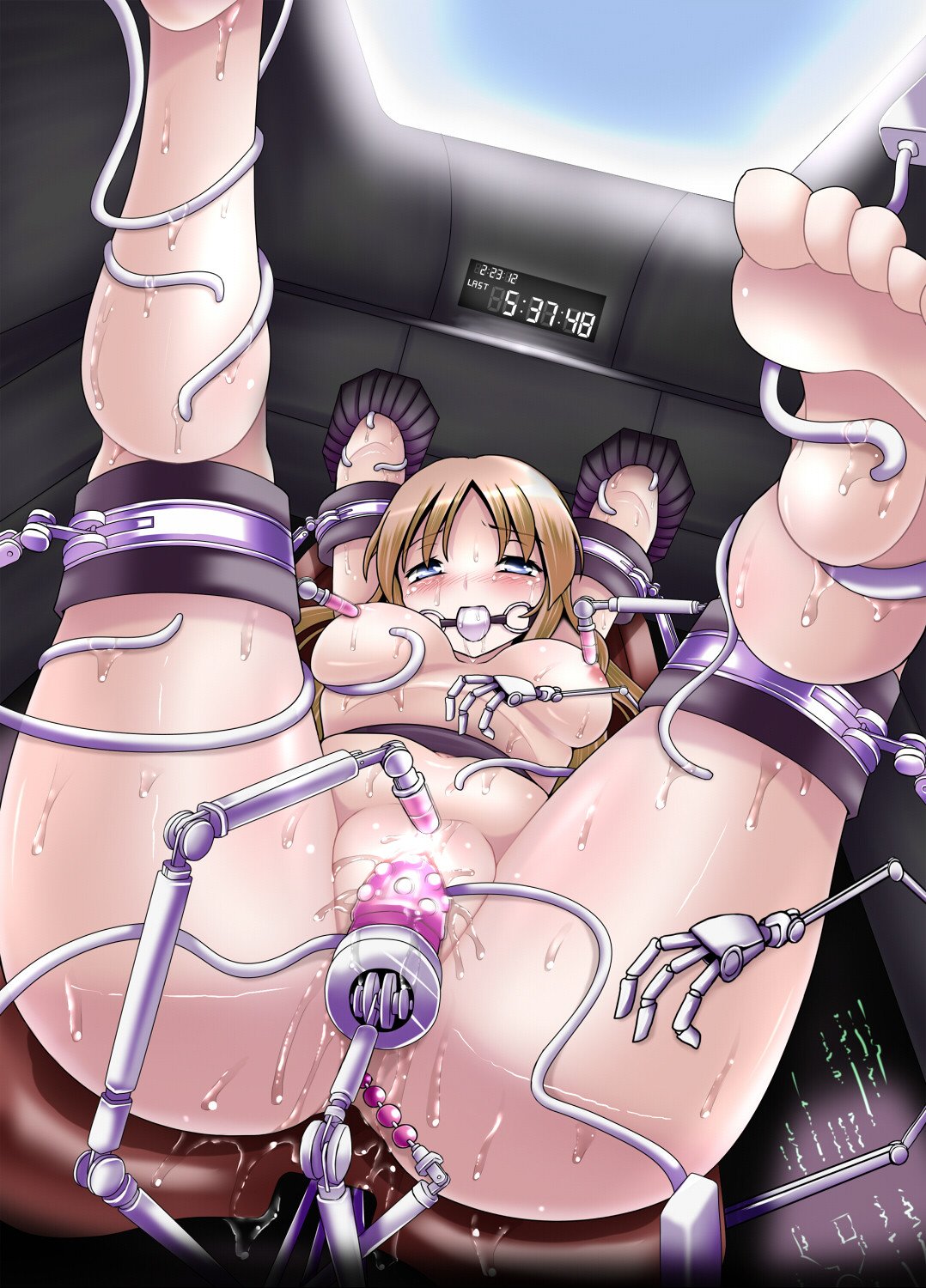 This artwork is by the prolific hentai artist known as "lilish", whose primary web home is apparently on Pixiv, here. The artwork (Pixiv login required) may be seen in lilish's account here, where it is titled/captioned "機械姦 : 気持ちよさそうなもの描きたかったの" (machine translation is "Robotic: I wanted to draw things that seemed comfortable").
Lilish has an older web presence at this link that's predominantly in Japanese, although warnings there suggest it is disused and that most current work is at Pixiv. Considerable volumes of this artist's work are collected elsewhere around the web, including more than 500 pictures here at Rule 34 and more than 1,300 images in this e-hentai folder.
This post is a reblog with added provenance from a 16 November 2013 post at Infernal Wonders. The original image source at that time was a now-missing post from the defunct Slow Or Hard tumblr. The missing post is sadly not preserved in the Internet Archive, but some remnants of Slow Or Hard do remain there.