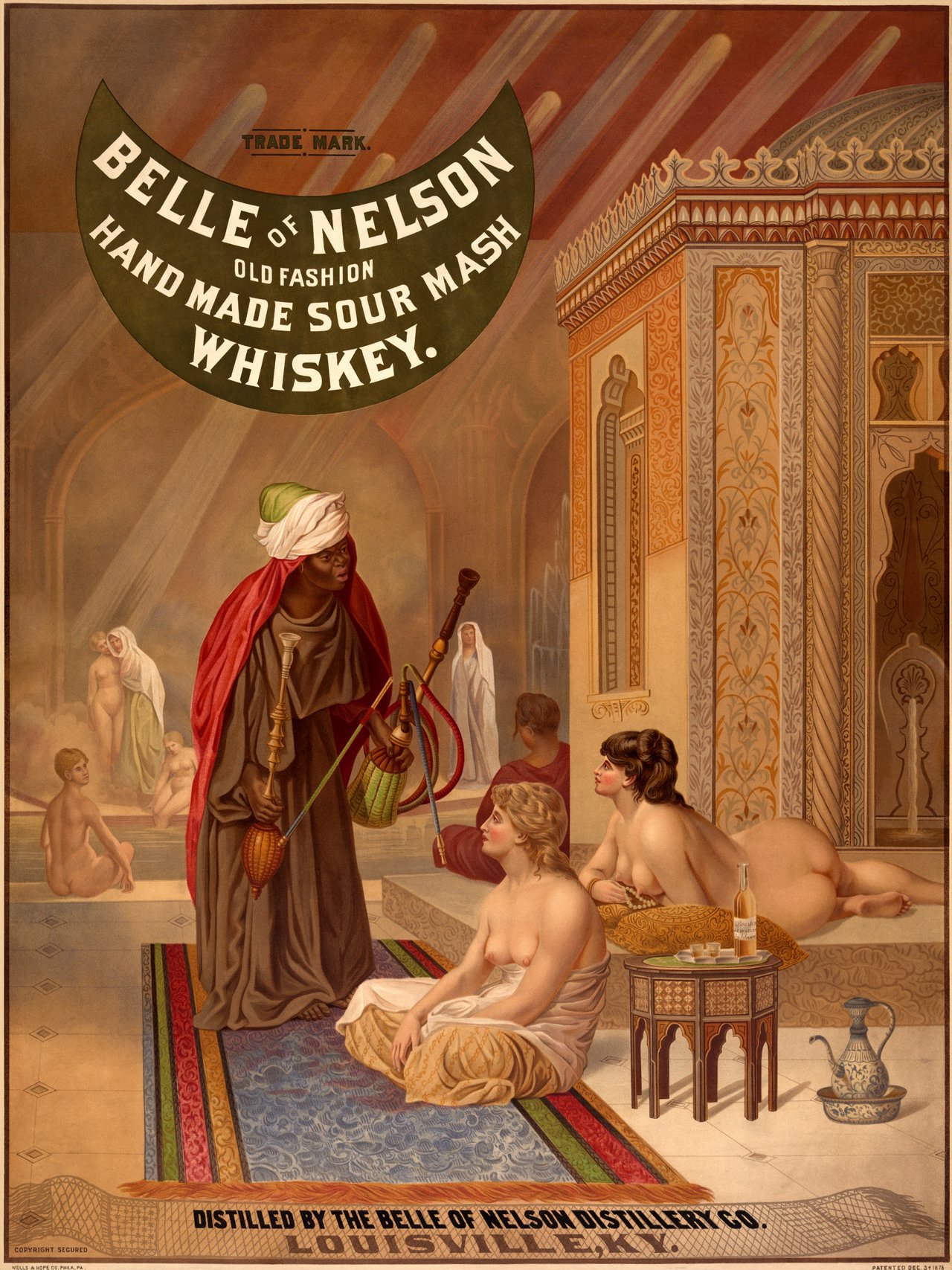 We've certainly seen our share of orientalist or quasi-orientalist harem art here at Erotic Mad Science, so there's some nostalgia in reblogging this image from a 19 January 2014 post at Infernal Wonders. This post was the subject of Bacchus's research efforts:
According to Wikimedia Commons, which also has an ultra-high-resolution image of it, this advertising poster art dates from 1883. The image contains the text "Belle of Nelson Old Fashion Handmade Sour Mash Whiskey. Distilled by the Belle of Nelson Distillery Co., Louisville, KY. Copyright Secured. Wells & Hope Co. Phila. PA". The poster was based quite closely on the orientalist painting Pool In A Harem by Jean-Léon Gérôme, which is on display in the Hermitage Museum in St. Petersburg, Russia.
I feel thirsty already.