Awesome blog Wicked Halo has put together this gallery of images of the Bride of the Monster as created by Elsa Lanchester, a subject we've broached before here at Erotic Mad Science.   All are worthy of your attention, but my personal second favorite was probably this one: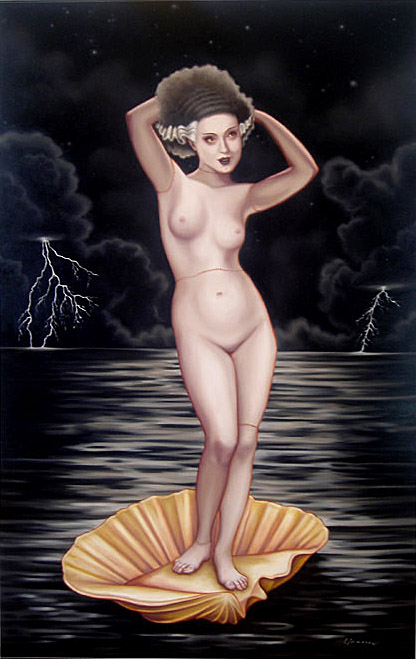 Thematically this falls into a line with one of the very first posts done here.
The hat tip goes to PZ Myers at Pharyngula, whose personal favorite coincides with mine.  If you look at the Wicked Halo post I'll bet you can guess which one that is (but no extra points if you peek at PZ's post first).