The process through which Aloysius and his ad hoc band of resisters swiftly wreck Colonel Madder's mental equilibrium is the sort of Hail Mary play that makes basically no sense outside of a mad science-driven fictional world…
…and perfect sense within it.  The fictional concept of resurrecting the dead to create an artificial woman has a long history.  One of its most distinguished moments would be the appearance of ravishing Elsa Lanchester as The Bride of Frankenstein.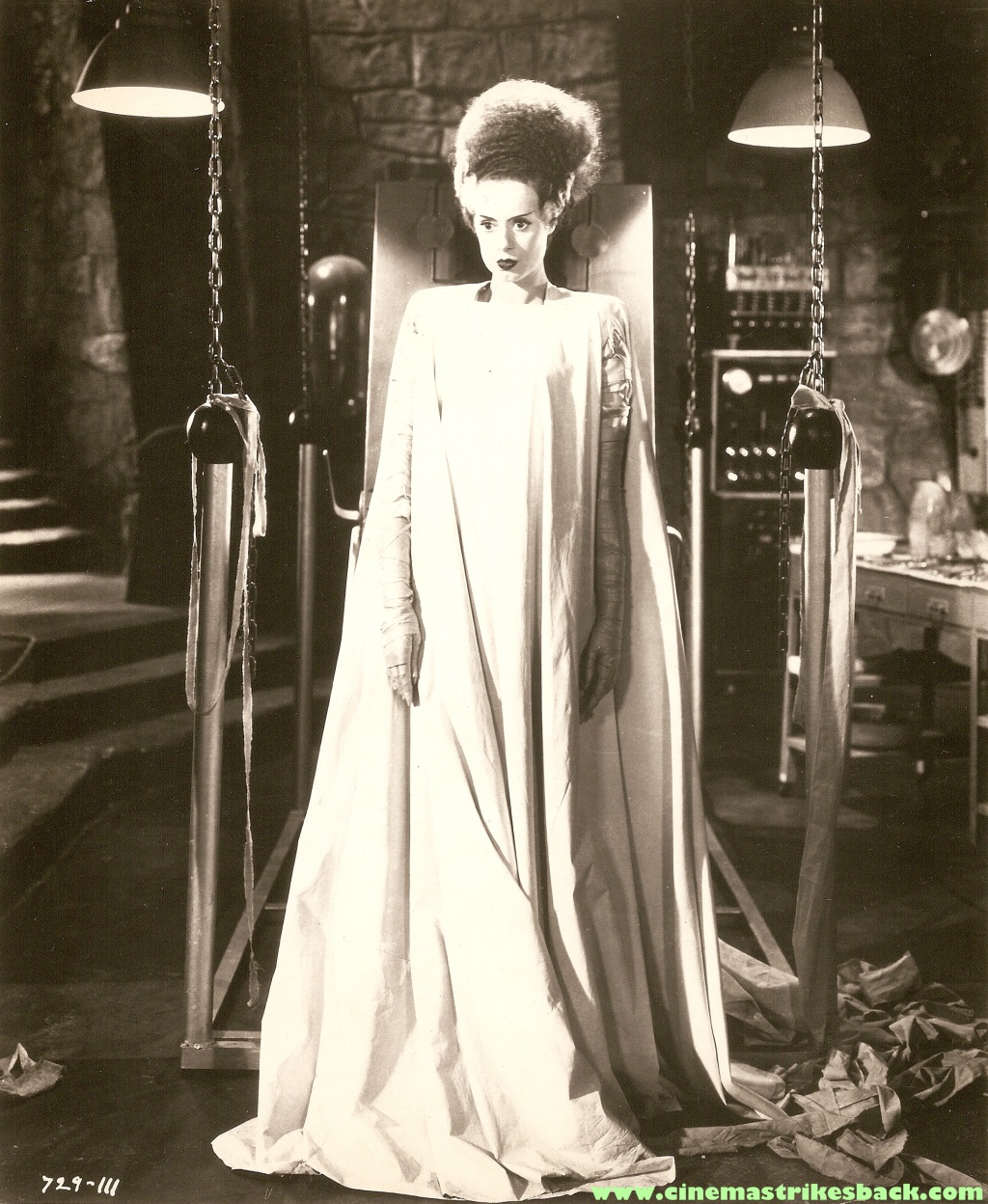 (Image source cinemastrikesback.com.)  Though for my money, I think I like better the 1967 Hammer Horror production Frankenstein Created Woman, which among many other strengths has some very arresting imagery.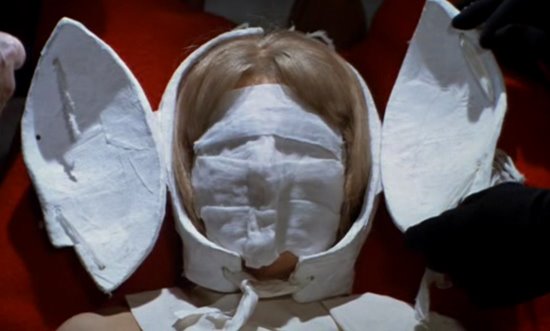 (Image source Frankensteinia, an entire blog devoted to things Frankenstein.)  And of course Peter Cushing.  Cushing might be best known to American audiences as Grand Moff Tarkin in Star Wars, but before that he had a whole series of brilliant British horror-movie roles.  Naturally he gets a site of his own, from which this French-language poster is taken: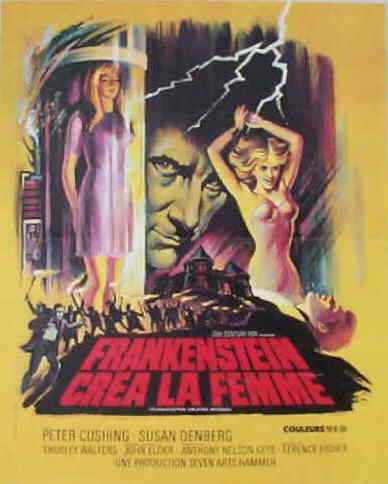 That's an EroticMadScience two-fer at least, because not only does it make us of the whole "created/resurrected woman" theme, but it also makes good use of the tube-girl meme.
Unsurprisingly, "woman created to make trouble" is itself a very old idea:  certainly as old as Pandora, represented here in an 1872 painting by Jules Joseph Lefebvre.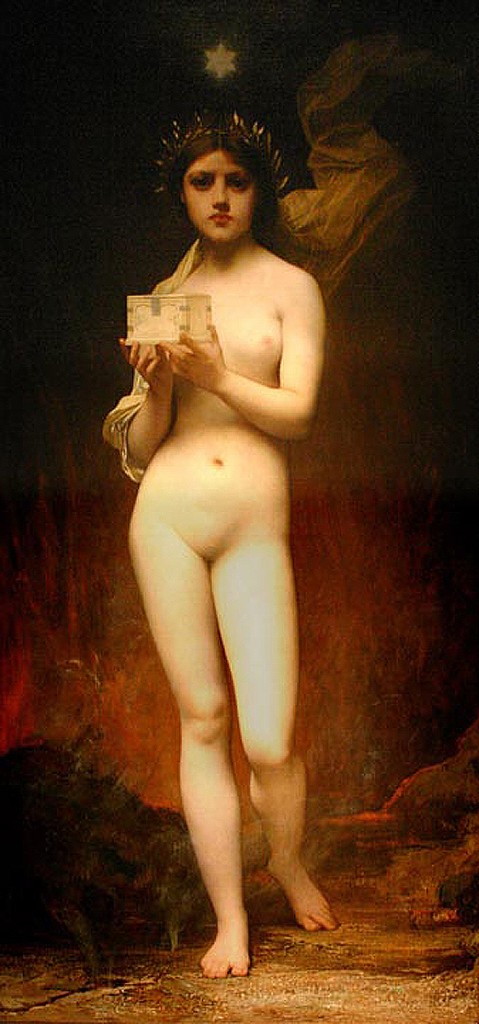 And Pandora is also an Erotic Mad Science two-fer.  Not only is she herself a woman created on purpose by a god associated with technology, but she is part of a plot by Zeus to punish mankind for the transgressions of Prometheus who, if mad science ever had a divine patron, would surely be it.