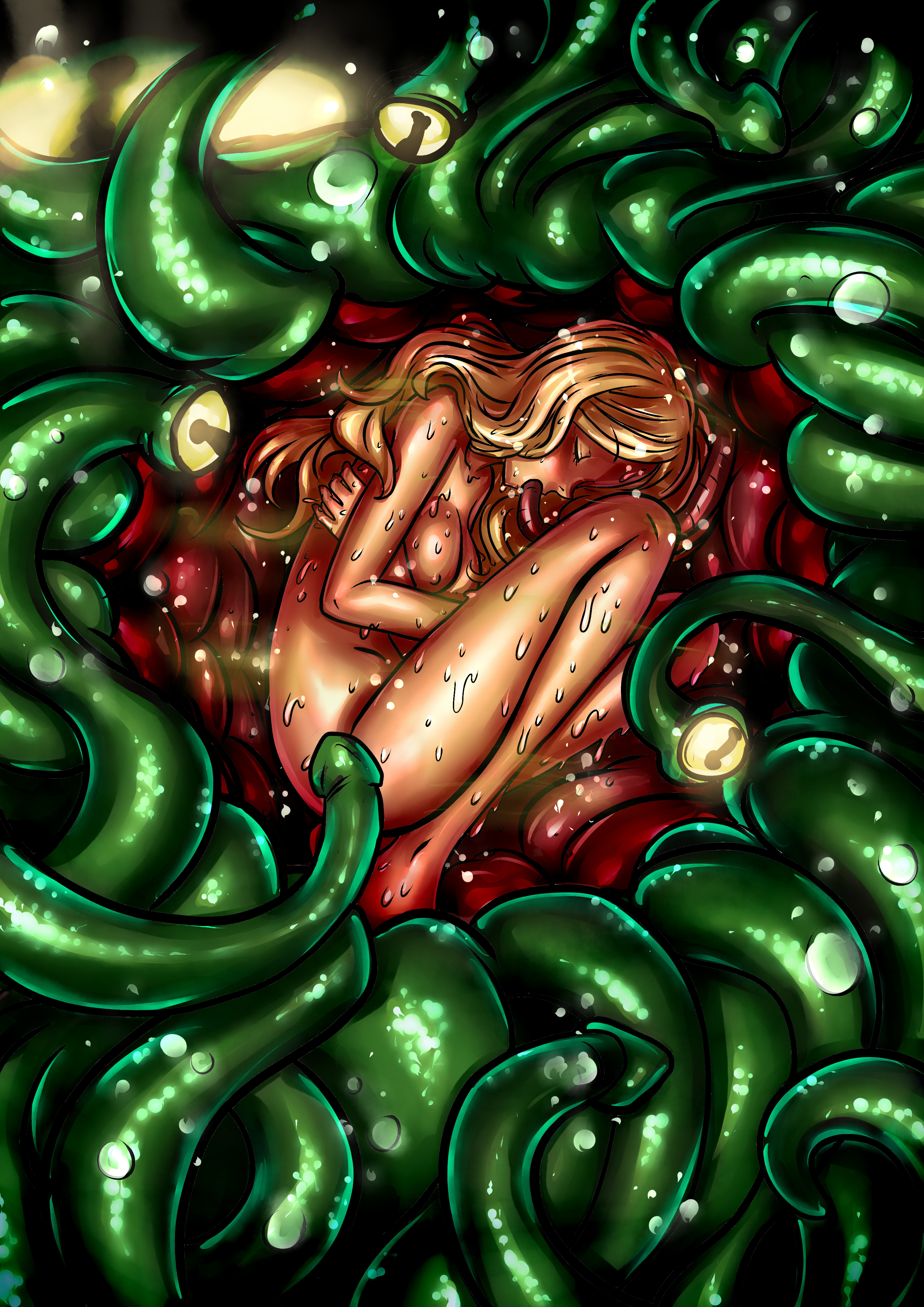 It is my pleasure for both today and tomorrow to present two bespoke commissions by ICUdhra, an artist with skill and melting girls, whom I first introduced on this site here just a few days back.
In this composition I asked the artist to to imagine the fates of Eliza Fanshaw, or Claudia Honeywood, or Chiba Moe in the immediate aftermath of their being swallowed by the creature. (That is to say, what happens in story Baith immediately after Page 54, or Page 76, or Page 99. They will be undergoing quite the transformation which will include aspects of, but not quite be limited to, being digested. The orally-inserted tentacle provides both respiratory support and sedation and the process begins…
The image is available in full-size: right-click to download.
ICUdhara has a DeviantArt site here, and you can also support the artist on Patreon, as I do.