Just keep saying to yourself, "It's only a movie, it's only a movie…"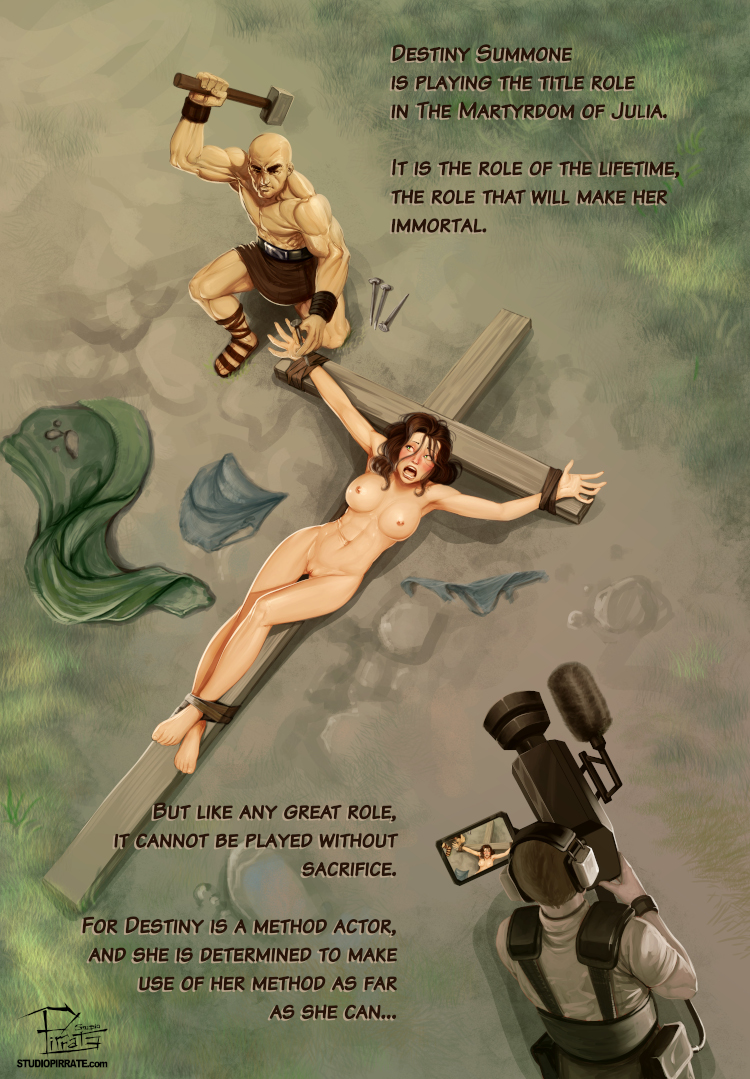 Some nights dark dreams come to me, and some days I want to realize them as art. This particular one was realized for me by Studio Pirrate, who has shown great skill before in realizing dark dreams. The caption reads:
Destiny Summone is playing the title role in The Martyrdom of Julia. It is the role of a lifetime, the role that will make her immortal. But like any great role, it cannot be played without sacrifice. For Destiny is a method actor, and she is determined to make as much use of her method as she can…
If you want to download the very large original of this piece, you can do so by clicking on the image. But please do not republish or alter the image without permission.
If you like Studio Pirrate's fine work, you can become a supporter on Patreon, as I am.