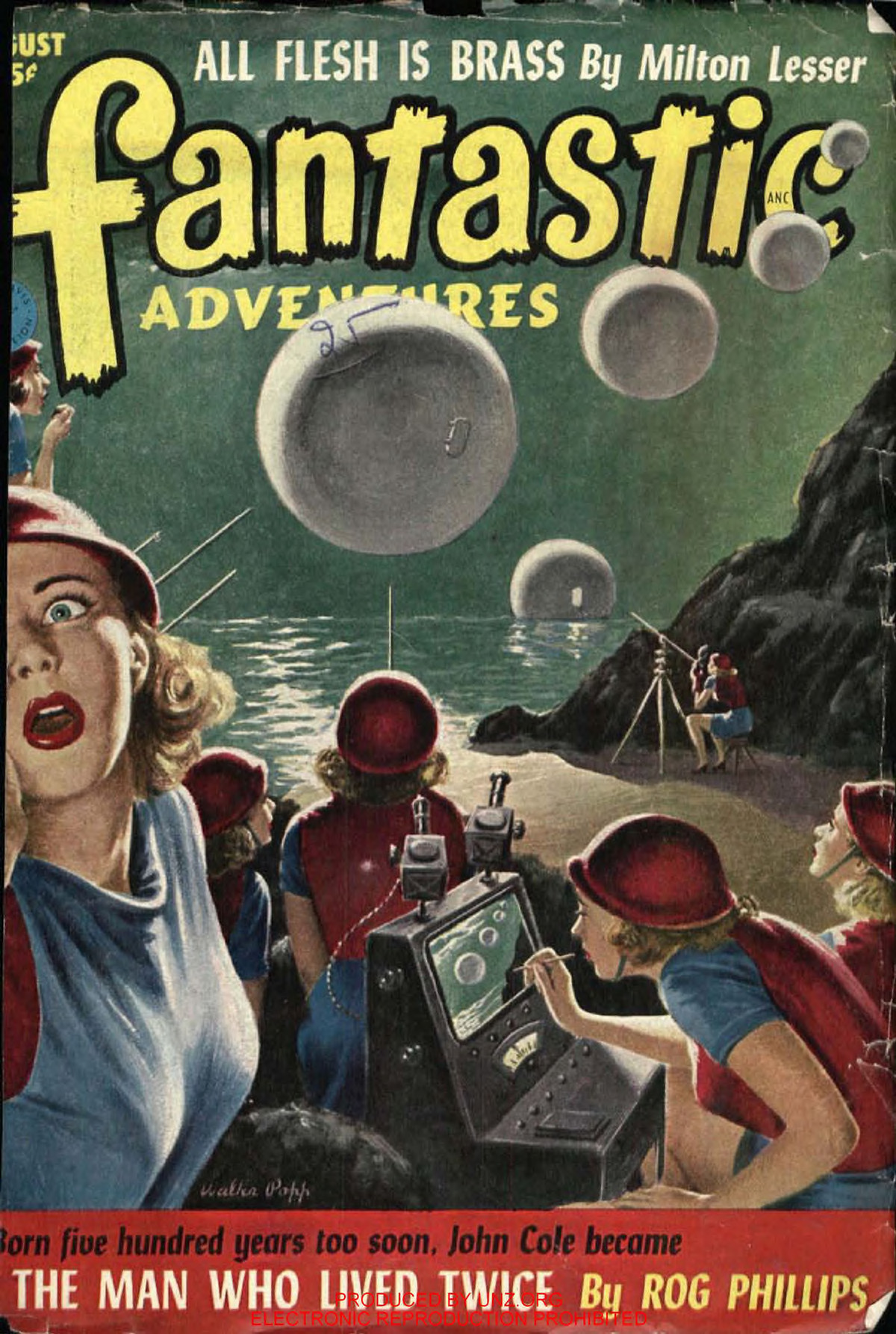 Fantastic Adventures published between 1939 and 1953 and rarely stinted on the sexy in its covers, as this cover by Walter Popp (1920-2002) shows, albeit perhaps a bit more subtly than many similar covers in its genre.
Interior art by Ed Emshwiller (1925-1990) illustrating Rog Phillips's story "The Man who Lived Twice" contributes a definite Erotic Mad Science feel.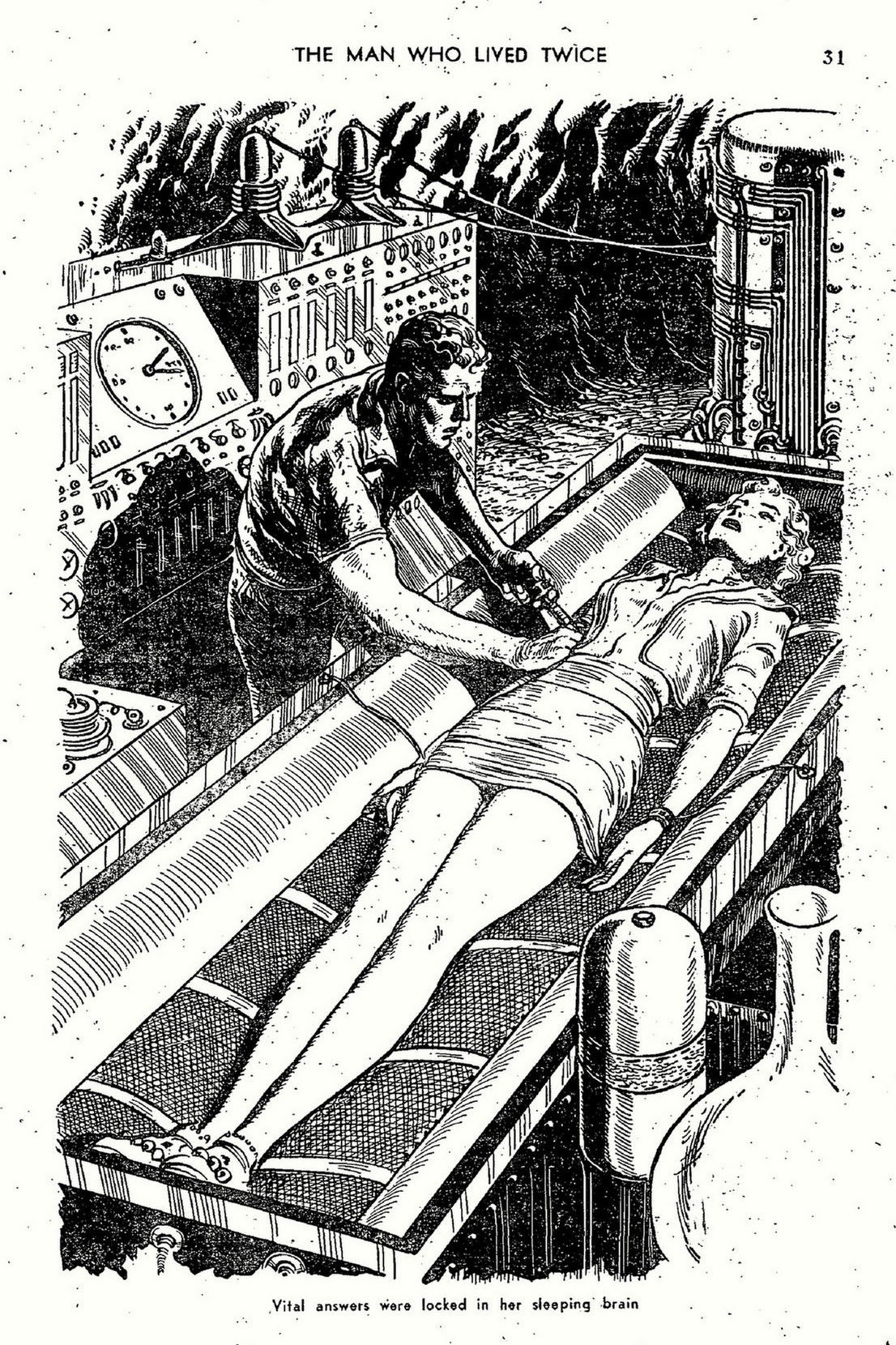 This issue of Fantastic Adventures is available to be read or downloaded at the Internet Archive.
Hat tip to Pulp Covers for bringing this issue to my attention.